LMI for All
LMI for All is an online data portal, which connects and standardises existing sources of high quality, reliable labour market information (LMI) with the aim of informing careers decisions. This data is made freely available via an Application Programming Interface (API) for use in websites and applications that can bring the data to life for a range of audiences. This is an open data project, which is supporting the wider government agenda to encourage use and re-use of government data sets.

Update
To find out what we have been doing and what's next, please read our latest report Developing and enhancing a labour market information database: LMI for All Stakeholder Engagement and Usage, Data and Technical Developments (2018-2019) published by the Department for Education in February 2019.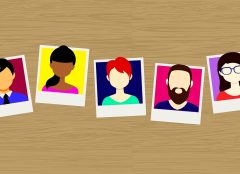 Interested in the labour market and want labour market information?
Here you can find out where to access information on the labour market and link through to some websites using LMI for All data. You can also play with our widget, Careerometer, and access occupational information.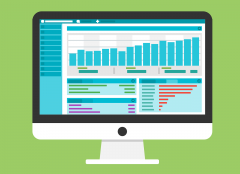 Want to design your own labour market information website or application?
Here you can get some inspiration on how LMI for All could be used in your own website and learn how others have done it.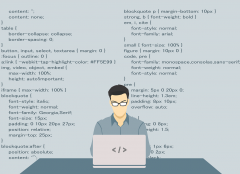 Developer wanting to use LMI for All?
If you are a developer and want to use the LMI for All service, the you can find out about the service, how to access the API and, importantly, find out about the structure of the database and the data it includes.
About LMI for All
LMI for All includes information from key datasets from the Office for National Statistics (ONS), including the Labour Force Survey, the Annual Survey of Hours and Earnings, the UK Census of Population. Plus, data from the Department for Education, including the Employer Skills Survey and Working Futures. It also includes graduate outcomes data from HESA, and vacancy data from Findajob, and data on skills, interests and abilities from the US O*NET database mapped to UK occupations.
The data available from LMI for All are organised around the ONS Standard Occupational Classification. This system classifies all jobs into 369 detailed categories, according to the tasks that are undertaken and the level and nature of the skills and qualifications required to do the job.
The data within LMI for All are all available under an open government license. This means that individuals and organisations are welcome to use the data for any purpose, including commercial use. Find out more here.
Who uses LMI for All?
LMI for All data can be used to power apps and websites. We find that the data is most effective and useful when presented alongside qualitative information. Organisations such as the BBC Bitesize, icould, U-Explore's Start, RCU Ltd. and Career Pathways currently use LMI for All data in their websites, and you can find more examples of how LMI for All can be used here. More details on the data can be found here.