Current vacancies
Overview
Data source: Department for Work and Pensions
Provision: Live vacancies from FindaJob
Update: continuously
Example of visualised data: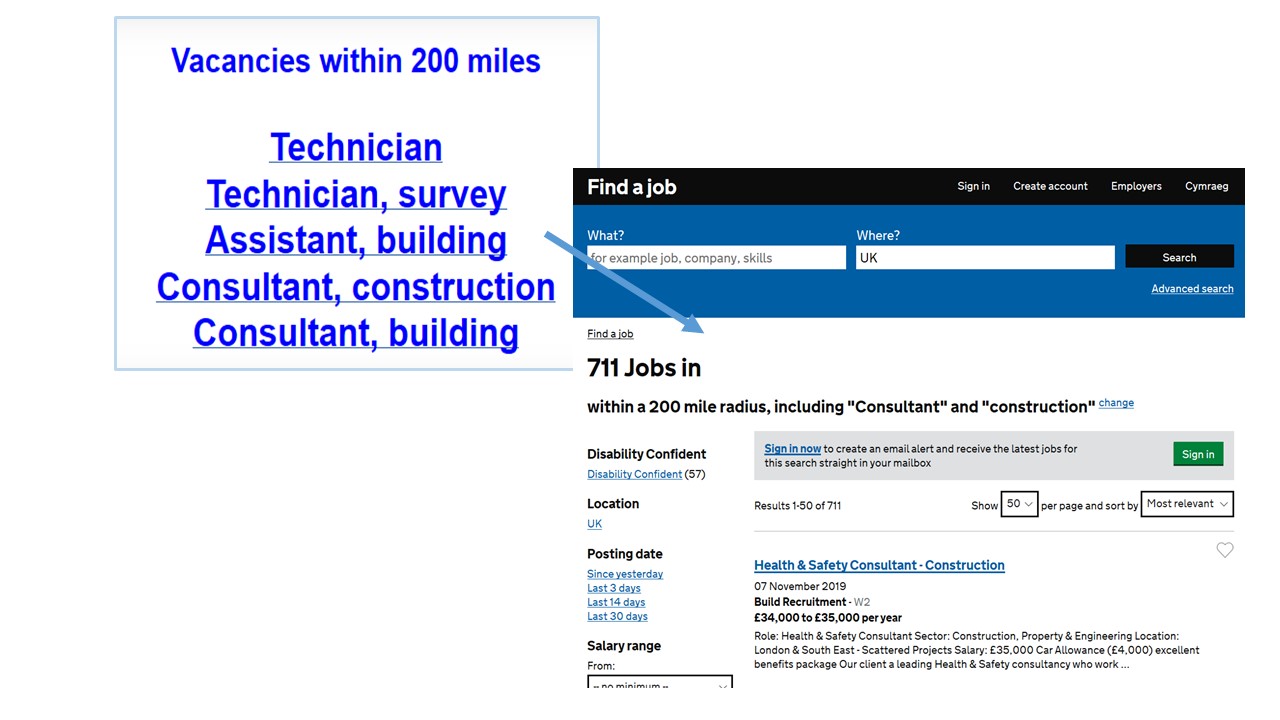 Source: SACU
Description of the dataset and provenance
'Findajob' is a free service that enables individuals to search for and apply for jobs. Individuals do not need to be registered to search for jobs, but setting up an account will enable them to do much more, such as create CVs and complete application forms.
'Findajob' vacancies are continually added to the LMI for All database. These can be accessed using a fuzzy search. Matching vacancies to SOC2010 occupations currently being explored.
Details of the owner / curator
Findajob is a service offered through Government Gateway. Adzuma  operates the system on behalf of the Department for Work and Pensions (DWP). The website replaced the Universal JobMatch and Jobcentre Plus job search tool.
Known quality issues with data
There are a number of known issues with the data and the search process used to provide results. Some vacancies are known to be false or are duplications. As there are a number of vacancy websites operating across the UK, data only provide a snapshot of vacancies available. Discussions are underway to provide more reliable vacancy data.
Quality control processes
Where errors are found and reported these will be corrected subject to resource constraints.
Accuracy of data
See above, Known quality issues with data.
Frequency of update
Does the data underlying the API change over time?
Vacancy data are continuously updated as provided by the DWP Findajob API.
Will the data go out of date?
No.
Does the data you capture change on at least a daily basis?
Yes.
What type of dataset series is this?
Not applicable.
Is a feed of changes made available?
No.
How frequently do you create a new release?
Not applicable.
What is the delay between creating a dataset and publishing it?
Not applicable.
Do you also provide dumps of the dataset?
No.
Will the data be corrected if they contain errors?
Yes, subject to resource constraints.
Disclosure and confidentiality
The Department for Education complies with all applicable Data Protection laws in the UK.