Designers
Want to design your own labour market information website or app?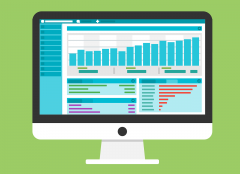 If you are interested in LMI for All and are thinking about developing your own website, app or widget, here you can get some inspiration from others. There are three ways in which to access the labour market data provided as part of the LMI for All service: design your own website or app; embed Careerometer in your own website; or use a website that has already integrated LMI for All.
Using LMI for All: Case studies
The case studies provide details of how others have gone about designing and developing their own websites and apps using LMI for All, as well as those that have integrated LMI for All data into their own websites. You can also take a look at the Career Hack winners for some ideas too.
The following case studies have been developed in consultation with the represented organisations to detail the decisions and processes they have gone through in order to use LMI for All. Each tell different stories of the design, development and implementation of their LMI for All interface.

Developing a lifelong career road-mapping website and app: iShine®
Find out how Eluceo evolved from a careers and education website to the development of app to support those just starting out in their career, as well as those looking to change career or re-enter the workplace.

Find out how U-Explore developed a careers ecosystem using LMI for All data mashed with other data in its careers guidance software, Start.
Find out how icould developed an interface visualising LMI for All data. Users can access labour market information alongside the icould careers stories.

Developing an app: Help Build London
Find out how Prospects has started to develop an app for the construction sector in London. It is being designed to be used on smart phones as part of a career guidance meeting.
Find out how Skills Match was developed in partnership by the London Councils as a website to support those interesting connecting young Londoners to London's jobs.
Find out how KareerHub website has been developed with  a real time LMI dashboard using LMI for All and other data sources to support CEIAG delivery in Northern Ireland.
Find out how DWP have been working the EmployID project to support LMI learning using a MOOC and a dashboard using LMI for All and ONS local data.
What could a development process look like?
With the help of Propsects, we have also drawn up a possible development processes for an LMI for All interface. Have a look at out flow chart as this may help with identify some issues that you need to consider when developing an interface.
Want a ready made widget for your website?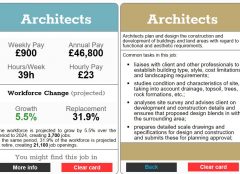 If you have limited resources and have an existing website, then why not embed one of our widgets into your own website. They are free to use and you only have to copy and paste a few lines of code into your website.
Skillsometer
can help you discover what jobs you might like to do in the future. Once you have completed the quiz  you will be presented with some headline UK data for the jobs that linked to what you most enjoy doing.
Careerometer
can be used to explore and compare key information about occupations, help you learn about different occupations and identify potential careers. It provides access to a selection of UK headline data relating to pay, weekly hours of work and future employment prospects for different occupations, as well as description of the occupation. Here are a few examples of how others are using Careerometer in their websites:
Careerpilot
;
Caludon Castle School
;
Moving on
;
CareerComp@nion
; and
I can be a…
Feeling confident?
If have technical skills, then why not have a look at our developer webpages for information on how to access and use the LMI for All service. If not, then have a look through our directory to see the range of organisations already using LMI for All.